Working Together With You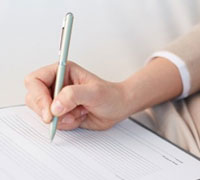 Do you suffer from back pain, sports injuries, headaches, stress or lack of sleep? Do you simply want to take time away from the hassles of life and attain your optimum level of health? Are you looking for a professional and effective natural therapy? Whatever your injury or condition, we can work together with you, helping you on your road to recovery.
We take time to listen to our clients, understanding their individual needs, and are committed to providing the best possible treatments through a wide range of techniques and professional advice. We always encourage a happy and healthy lifestyle, enabling you to take control of your own well-being.
You'll receive an instant 10% discount on your first session. Your initial consultation will be free of charge, meaning that your entire session is devoted to your massage.
Read some of our clients' testimonials below, and please feel free to contact us to provide your own comments, as we're always keen to hear your views.